Borneo Schematics is a must have tool for anyone dealing with phone hardware repair.
This online hardware scheme viewer allows you to use:
PCB bitmaps

hardware repair solutions

official PDF schematics
Can be used on 2 PCs simultaneously if purchased 2 user activation . Access valid for 1 year.
After successful transaction we will send your activation code on your email address.
Download the latest setup (regularly updated)

Created by the Borneo Flasher Indonesia team, which has experience in the field of cellphone technicians and cellphone technician training since 2001.
Very detailed and easy to apply in a daily repair of the damaged smartphones.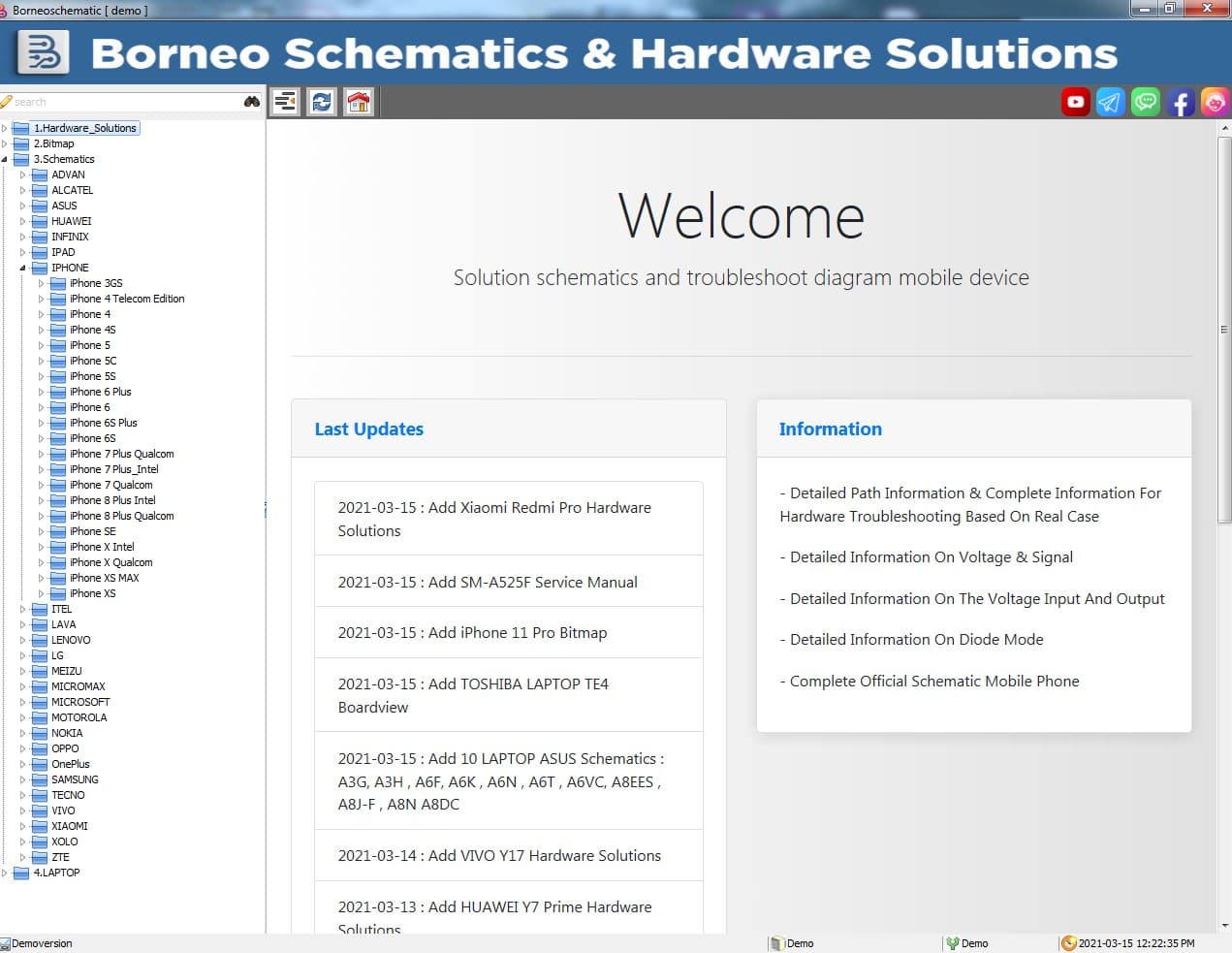 How to buy Borneo Schematics:
Buy this product at our website




As soon as your order is completed, you will receive Activation code to your email.

Install the setup to Drive C

Start .exe file from C/Borneoschematic

Press Register

Copy-paste the activation code sent to your email.
Package Content*
Activation Code for Borneo Schematics
The product is digital - no packaging!
When we confirm your payment and process your order, we will send your activation code and detailed instructions to your email.